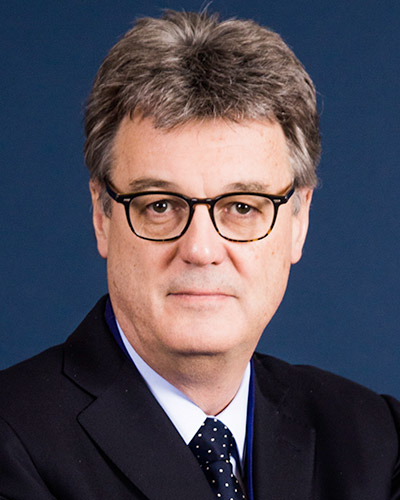 Parry is a career risk manager, with experience that spans the globe for international financial institutions such as Visa, Citigroup and JPMorgan Chase. Parry's expertise includes executive roles in fraud operations, fraud policy and oversight, customer authentication and identity management. After his tenure with Chase, Parry co-founded Turnkey Risk Solutions, an identity risk management company specializing in identifying synthetic identities and first-party fraud. Most recently, he created Parry Advisory, an advisory firm focused on identity risk and cybersecurity thought leadership.
International fraud, risk management, and solutions specialist, an articulate public speaker and thought provocateur who challenges convention to uncover root-causes and interdependencies of identity and other risks. When the obvious won't cut it.
A senior executive in Risk Management, Payments Risk, Fraud Operations and Policy, Customer Authentication and Identity Risk for global financial institutions including Visa International, Citigroup, JPMorgan Chase, and two recent startup. Served as a Visa International Risk Advisor while at Citigroup, and on Citigroup and JPMorgan Chase's Consumer Risk Leadership teams. Also served on the Federal Reserve's Faster Payments Secure Payments Working Group.
A British citizen who has lived in the United Kingdom, North Africa, Germany, Hong Kong, Singapore, and the United States.
Richard formed Parry Advisory, a venture dedicated to promoting clear-thinking on identity risk, cyber, and other risks, and provide thought leadership on the importance solving problems as they are experienced rather than as they are perceived. Crucially he eschews indignation for thoughtful analysis of cause, effect, and remedy. Richard does not drink Kool-Aid.
CEO of Payment Pathways, a startup charting a journey from technology and patent developer to a systems-integrator/developer.
Principal, Consulting and advisory services to startups and engagement in public policy around payments, identity risk, and related technology. Respected advisor providing clear, candid critical-thinking to aid management avoidance of groupthink common among new or newly reorganized teams. Recognized by peers for diversity of thought.
Self-assured leadership is a strong suit, especially in a crisis; calm, composed, patient, rational, analytical, decisive. Experienced managing substantial to very small teams, nationally, regionally and globally, and experienced collaborating with or coordinating multi-disciplined groups such as legal, corporate communications, operations, risk, security, compliance, and external vendors.
A passion for identifying and developing up-and-coming managers for advancement, leadership, and career success, matched by a formidable track record of promotions among subordinates throughout my career. A commitment to succession planning, evidenced by chosen successors succeeding. An experienced coach and mentor to staff, as well as youth in need of a role model.